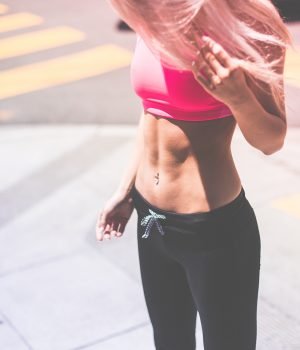 When people work out they are focused on whatever fitness goals they have set for themselves. They are probably not thinking about fashion or how cute they look or if they should even want to look cute while exercising.
A few years ago workout clothes were made less for style and more for function. Now that has changed as athleticism has become an actual kind of look. This look has function, comfort, and style all in one outfit. And frankly I'm excited. I love my yoga pants and cute stretchy shirts. So the fact that active wear are becoming more common as street clothes is great. Think about it!
You can look cute at the gym while you work out then you can go to the movies with friends or even go for a drink afterwards. Of course you should make sure you're clean too. But you don't have to worry about giving up comfort for style. If you're interested in these new styles, then this is the article for you.
In this article we will detail the birth of this new fashion trend, what it means for you and your wardrobe, and what brands to look out for.
The Birth of Luxury Sportswer
The athletic look huge this year. The runways at Fashion Week were filled with models sporting an "easy elegance" look that completely encompassed style and comfort. As the need for a more stylish and fresh take on sporty clothing and streetwear has been growing, designers like Android Homme have jumped at the opportunity to combine the latest fashion styles with comfort. This has resulted in the birth and creation of luxury sportswear and luxury streetwear. No longer do you have to compromise comfort for the likes of fashion. In 2017 the perfect combination of fashion and comfort are uprising, the future is now! Whether you're looking for the perfect fitted T-Shirt, or designer trainers, the possibilities are endless.
Fancy Footwear
Trainers have been having something of a moment in the fashion world over the passing years, and it doesn't look like this is going to stop any time soon. Nike, Converse, Adidas, Vans and New Balance are currently the most stocked trainers brands in the UK, but they are currently making way for more luxurious options.
Trainers are the go-to footwear choice for many, but they often have the stigma of being too casual for every occasions. Trainer designs are now being transformed into works of art and the likes of Gucci, Louis Vuitton and Android Home have created a suite of designer trainers fit to grace any event. The style upgrades are equally as eccentric as they are brilliant, with some of the added features such as fur, expensive leather and branded buckles.
The Power of Collaborations
As the growth in popularity for sportswear and streetwear, luxury designers have shown a growing interest in having a slice of the action. Adidas is the perfect example of a sportswear brand embracing luxury and high fashion. They have been in a long term collaboration with Stella McCartney since 2004 to create a critically acclaimed luxury performance collection across several athletic disciplines like running, gym, tennis, yoga a swimming, brining a real high-end feel to what is normally quite basic and simplistic clothing.
On top of this, Adidas have collaborated with Kanye west to create the Yeezy shoe collection that has taken off massively over the coming years. With celebrity and high-end designers backing sportswear, there is really no knowing how far luxury sportswear will go in the coming months.