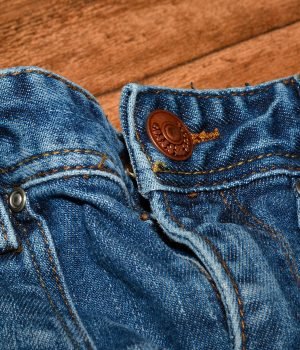 Since jeans became popular in 1950s, they are still in fashion today. Is this one of the longest fashion trends in the history of the world? Maybe, but you are not here for a history lesson, are you? You have one particular question in mind "what jeans should I wear" – well, it is not an easy answer as there are quite a lot of variables that will impact the type or style of jeans you should wear. However, I can give you examples of what is available and you may choose jeans that suit for any specific occasion. So to answer your question "what jeans should I wear" – let's dig in!
First, you have to know your figure well and then the size of pants that you casually wear. This is very important, because the best looking clothes are those who fit to your body measurements perfectly. That is way tailored made clothes are so expensive. So, just by choosing the right size, you are already one step closer to your choosing best jeans for you!
Now, let's pick the occasion. By the way, the best part about jeans – you can wear them basically at any event (weddings, workplace, concert or just going out with friends). You can pull any look you want if you carefully choose the right type. Depending on the occasion, the color really matters. For example, for more business look, you may want to go with darker color, but for social events you may choose distressed denim jeans with light color.
I have gathered most popular type of jeans and listed them here. Can you find the style you want?
We are starting with the casual and simple look. These are the most basic jeans for your day-to-day wear. Depending on the occasion, you can choose these jeans out of 26 different colors. And of course, the price does not bite for these ones.
These are slim fit, which means that the jeans do not stick to your skin as with skinny jeans. They are more of a relaxed type whilst still maintaining that skinny/slim look. The price is higher for these, but it depends on the type of jeans, as there are 19 different colors and models available. Pick your favorite!
With this style, you will have your jeans becoming skinnier as they reach your ankles. Although they are considered a type of skinny jeans, most of these jeans do not look skinny at all. They provide a bit more room for top of your legs. These may look skinny if you have big thighs (3 Best Jeans for Men with Big Thighs).
What can beat classical style? Not too wide, not too skinny and very comfortable – these jeans will never go out of style! Just choose the right size, pick your color and you are good to go!
Do you prefer wide type of jeans? Well these jeans offered by Levi's is the perfect match! These are especially good to wear with big boots in winter. However, it is up to you how to wear jeans as there are many style options available.